The Importance of Unlimited Book Fair Events to Bibliophiles
Peter Malaba
Nov. 8, 2022, 1:58 p.m.
Unlimited book fair events are important to publishing. The book industry benefits from both professional and consumer book fairs. The following are a few advantages of going to an unlimited book fair event.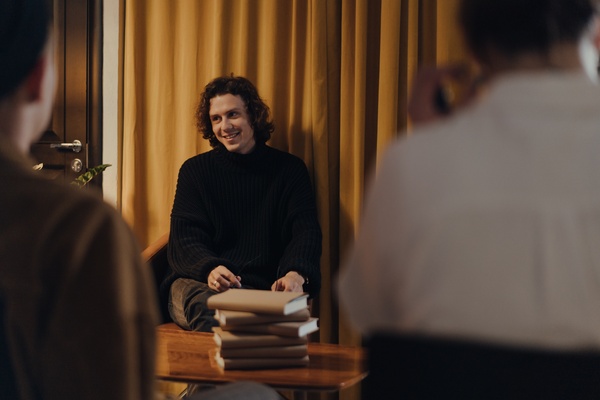 Unlimited book fair events are important to publishing. The book industry benefits from both professional and consumer book fairs. They unite book fans, publishers, agencies, distributors, and retailers on a single platform. When book fairs are taking place, the media focuses more on the publishing sector. Authors have the opportunity to interact with their readers and strengthen their bonds with both readers and publishers.

But are book fairs still vital in this digital age, where virtual presence is pervasive? The majority of book fairs throughout the world are getting smaller, but they are still thriving—if not in terms of physical size, then in terms of the caliber of the attendees and the business agreements that are made there. There is a right exchange; not all book fairs have a specialized center for rights during the event. Publishers and authors sign contracts for new books.

Do you need to go to an Unlimited book fair events? You ought to. If you plan to attend, know how to make a sale, and have the confidence to approach lots of people, exhibiting your book at a decent book fair can be beneficial (and communicate with them as much as possible). Your book won't draw anyone's attention if you aren't there to represent yourself and it is just sitting there being showcased. The following are a few advantages of going to an unlimited book fair event.

Student preferences and reading enthusiasm through Unlimited Book Fair Events

A book fair gives children the opportunity to feel in control because so many decisions in their daily life are made for them. It is up to them to decide if they want a story that takes them on an adventure or one that is relatable. Students are more likely to take up a book and develop a love of reading when they get to chose the novels they want to read.

Unlimited Book Fair Events enable you to flex your creativity

Unlimited book fair events not only have a huge selection of books, but they also include fun competitions that encourage kids to read and think creatively. Kids Are Authors promotes group projects where kids can write, illustrate, and read their own books.

You can find novel books in Unlimited Book Fair Events

There are so many different kinds of books available that finding them all may be a fun endeavor. An Unlimited Book Fair Event is the ideal place to find novel book genres that aren't typically available in traditional book stores.

Unlimited Book Fair Events can create a buzz at the school

Although we are aware that schools and teachers go above and beyond to make learning days exciting for their children, book fair week is particularly noteworthy. There are so many moments that make both students and teachers smile from ear to ear, whether it's browsing the cases of new books, dressing up for spirit week, or having a party when you reach your Unlimited Book Fair Event goal!

You can find new writers by attending Unlimited Book Fair Events

There are millions of authors in the world, but not all of them leave the kind of mark they ought to. The RV podcast and book fairs both assist in spreading the message and giving authors a voice when they most need it. An Unlimited Book Fair Event is frequently the greatest location to go if you want to meet writers you might not otherwise know about.

Unlimited Book Fair Event provide inspiration

Being among other writers and/or witnessing their works can occasionally serve as an inspiration for a new book.
Develop Classroom, School, and Home Libraries by Attending Unlimited Book Fair Event.

We are aware that one of a book fair's primary objectives is to increase our children's access to books by extending our school and home libraries. Schools will get incentives to support the expansion of their reading efforts while students shop the fair to add books to their collections.

Nowadays, book fairs are cultural and educational events.

To keep the exhibitors and visitors interested and to disseminate knowledge, there are seminars, panel discussions, presentations, author meet-ups, etc. The Unlimited Book Fair Events also host a variety of cultural activities, which is another draw for tourists.

Possibility of press coverage of Unlimited Book Fair Events

It is almost a given that at least one or two media outlets will cover the story when local authors collaborate to stage an event like this. Any media present on the day of an Unlimited Book Fair Event might learn about your book and decide to feature it. In reality, there is a chance of coverage there as well if the media asks us to recommend an author from a particular genre to showcase before the major event.

Develop your comprehension and reading abilities when you attend an Unlimited Book Fair Event

Building student home libraries, enhancing their reading and comprehension abilities, and frequently developing knowledge and vocabulary necessary for comprehending new subject matter are all possible through Unlimited Book Fair Events. By using this technique, families can make reading a family activity. Reading aloud to one's family helps children develop their ability to pronounce and recognize words. Children are exposed to vocabulary and linguistic patterns that are not common in regular speech when families read to their children, allowing them to listen at a higher language level than they can read.
Additionally, Unlimited Book Fair Events encourage reading among individuals of all ages.

Many schools take their students to book fairs, which encourages kids to choose books of their interest. Of course, it pays to keep an eye out for inexpensive sales. But at these events, true book fans can find the books they want. Actually, it is a heaven for readers.

Opportunity to earn money right away in an Unlimited Book Fair Event

Why not make a few sales of your book while you're out there promoting it? Unbelievable as it may seem, individuals actually go to Unlimited Book Fair Events hoping to find a new book to buy. Along with the people we invite, all of the mall shoppers on that day will be able to view your artwork.

Unlimited Book Fair Events bring together the neighborhood

When an Unlimited Book Fair Event is held, it might develop into more than just a school activity. You are spreading the joy of your book fair to your entire neighborhood by inviting families and people of the local community from outside of your school. Unlimited Book Fair Events are a fantastic way for families to support one another in expanding their own or friends' home libraries! Additionally, they offer residents of the neighborhood the ability to buy educational materials for establishments like nearby medical practices, eateries, or nursing homes in order to satisfy wish lists or create libraries.

Unlimited Book Fair Events lead to social media exposure

The benefits of getting out there and promoting your fantastic book extend long beyond the fair's scheduled dates. Promote your attendance in before and then post all of the day's photos long after the fair has ended. If you take any photos with customers, colleagues authors, etc., you may tag such photos to also reach a completely different audience.

Conclusion

It can be rewarding for self-published authors like you to go to a major book event like Unlimited Book Fair Events. The price, time, and effort are all worthwhile. We vowed to tell stories to pretty anyone who is willing to work. Our Unlimited Book Fair Event content distribution service package is one approach to achieve this. Join us right away to take part in our events.
Contact Us
We are here to assist you.
Address
No 22/7, Arumugam Nagar, First Main Road, Mugalivakkam, Chennai, Tamil Nadu